We are at once delighted and disheartened to announce that Brent Brigham is retiring from Sedwall.  His last day will be June 30th.  Brent has been an integral part of Sedwall's success since he started here 28 years ago.  Brent brought with him years of experience in the can making industry from both the technical and sales perspective.  Brent's technical knowledge paired with his ability to build lasting relationships with our customers proved to be a winning combination that helped fuel the success of Sedwall for these many years.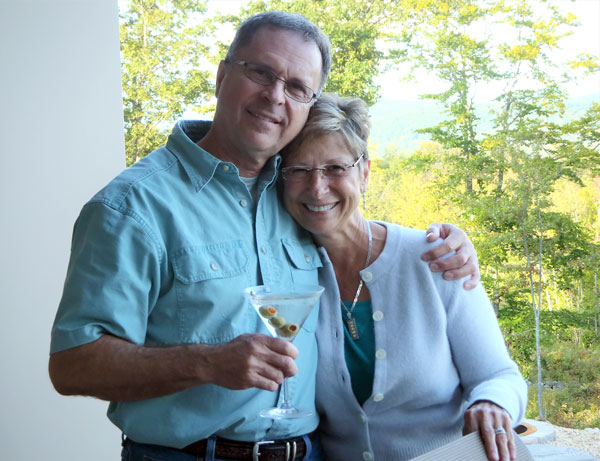 In 2012 Brent stepped back from his partnership duties but remained our Director of Technical Sales and continued in this role until his retirement.  Brent and his wife, Reine will retire in Florida to be close to their family.
We will sincerely try to reproduce Brent's hearty laugh and genuine concern for his customers as Mike, Tom, and Beth work with you towards your continued success by utilizing Sedwall Manufacturing for all your tooling needs!
We wish Brent and Reine the very best as they enjoy their hard-earned and well-deserved retirement.
---
Sedwall Acquires a New German Built ELB H8 High Precision Rotary Surface Grinder
A compact yet robust design featuring a Microgranite machine base with thermal stability allows for the highest accuracy and increased productivity. This design allows for continuous contact between the grinding wheel and the workpiece. Keeping parts parallel less than .0001" becomes a "walk in the park."
The Model H8 has a grinding capacity of 31.5" in diameter and up to 17 inches in height. It is perfectly suited for the efficient processing of circular workpieces via surface and step grinding operations. There is no lost time through deceleration, acceleration, and reversal as with conventional reciprocation grinding. The grinding wheel remains in contact with the workpiece throughout the grinding process. Single workpieces can be located centrally on the magnetic chuck while multiple workpieces can be placed to optimize table space utilization.
Our model comes with the Xpress Cube SPS controls package allowing for canned cycle step or plunge grinding operations and programmable dressing of the wheel. This includes radius and form dressing to allow for a broad range of surface grinding requirements.
This High-End machining technology cements Sedwall's position as a supplier of precision tooling.
We welcome your most challenging grinding projects and are looking forward to supplying your needs for years to come!
---
Sedwall Acquires a New Jones and Shipman Suprema CNC Cylindrical Grinder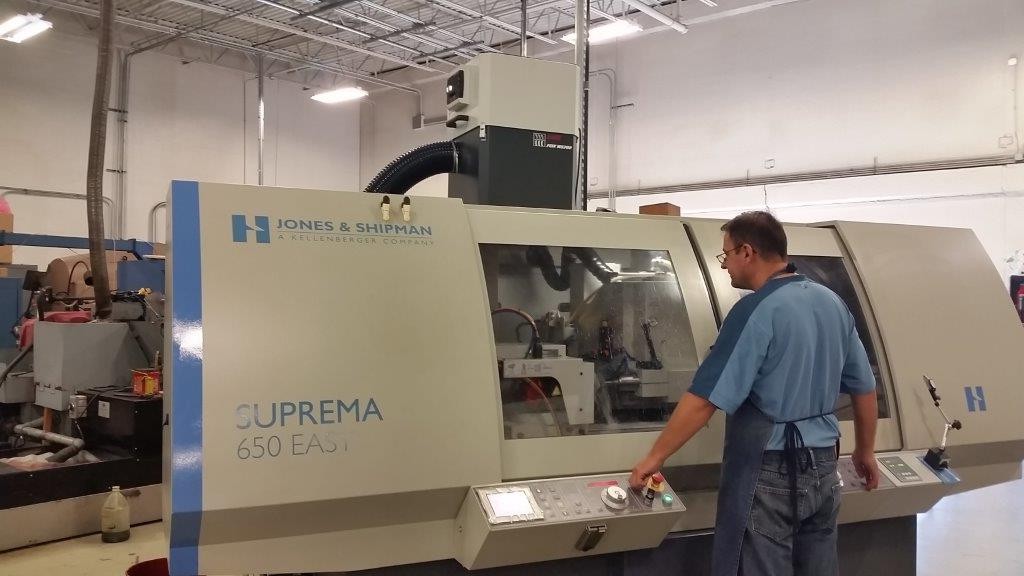 Sedwall has purchased, installed and fully trained personnel to make available to its customers the capabilities of the state of the art Jones and Shipman Suprema CNC Cylindrical Grinder, and supreme it is!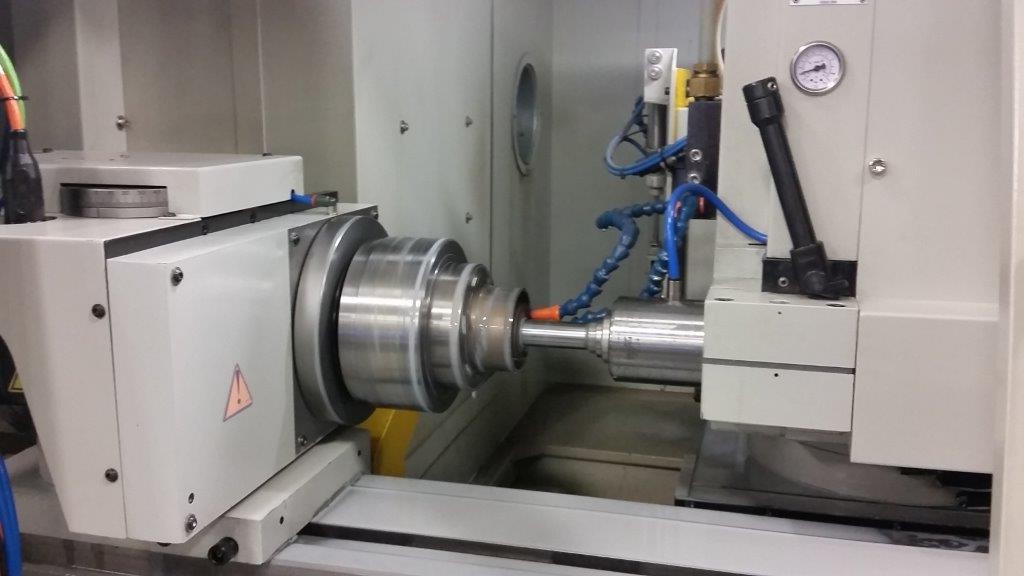 The model 650U/E has a grinding length capacity of 650mm with a traverse distance of 750mm, but that's just the beginning. With a swivel range of -15 degree / +90 degree, angles are never an issue; and with a speed range up to 660 rpm, the grinding output is cut into a fraction of time compared to the output of manual cylindrical grinders.
The quality and responsiveness Sedwall has provided to its customers over the past almost 70 years just got even better. Contact us with your cylindrical grinding needs and we'll make your head spin with the results!