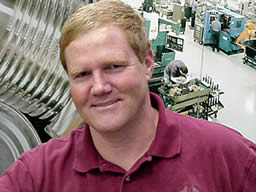 Our Chairman of the Board, Mike Winter grew up in the company. After a 7 year stint as a carpenter building houses around the south and western U.S., Mike returned to college, received his bachelors and masters in education and taught for 7 years. He returned to Sedwall in 1986 when his father, Adolph who was part owner of Sedwall, along with Olof Sedwall, turned 70 and took over daily operations in 1988. Mike spearheaded the move of Sedwall into its beautiful purpose-built building in 1997. He has overseen the growth of Sedwall by 9.3% per year since 1988, and the continuous development of Sedwall's capacities and machines. Email Mike.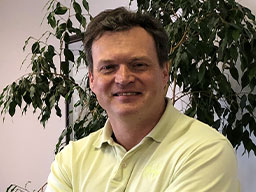 Our General Manager, Tom Sygowski, has been working in the tool & die and machine building field serving metal container industries since 1990. He apprenticed in tool & die at Buhrke Industries where he became a field service engineer supporting customers worldwide. Tom continued with Quantum, Inc. where he assumed position of VP, holding key responsibilities. Later he joined Alfons Haar, a German based engineering company, where he was responsible for domestic and international sales. With this experience Tom brings extensive knowledge furthering Sedwall's technical capabilities. Tom's responsibilities at Sedwall consist of overseeing plant operations, engineering and sales. Email Tom.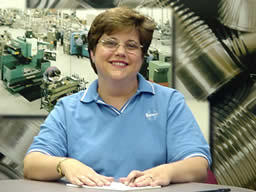 Our Office Manager Beth Harling has been with Sedwall since 1997 and has worked in the can manufacturing industry since 1991. Beth is always there to help the customer when they call in. She also oversees all of the office functions including receivables and payables as well as provides executive administrative support to all the principals. Beth has also been instrumental in our marketing efforts including trade shows and brochures. Email Beth.